Lakeside Campground Ely, MN
Located on the shore of a quiet bay on Farm Lake, our beautiful Ely MN lakeside campground has 4 spacious campsites. Each of the 4 sites have electric/water hook-ups, a fire ring and a wood picnic table. A men's & women's shower house is a short walk away with flush toilets, sink/showers with hot/cold running water. There is also a dock where boats 16′ and smaller can be docked (larger boats can be put at the main dock). Great panoramic views of the lake.  Women's showerhouse remodeled Spring 2016.
Farm Lake Camping Rates
| | | |
| --- | --- | --- |
| 2018 RATES | Weekly | Nightly |
| Lakeside Campsite #1 (25amp/water) | $225 | $40 |
| Lakeside Campsite #2 (30amp/water) | $250 | $45 |
| Campsite #3 (25amp/water) | $200 | $35 |
| Campsite #4 (25amp/water) | $200 | $35 |
(rates are up to 4 people, each additional person after the first 4 people are $50.00 weekly or $10.00 nightly)
Maximum of 5 people per site.
CAMPGROUND OPEN MAY 11 – SEPTEMBER 30
Campground Reservations & Deposits:
Campsites require full payment at time of reservation. Check-In upon arrival to pay any outstanding balances for equipment rentals, pet fees, etc and to go over resort policies. Campsites and rental equipment will be charged for the entire time reserved. No Refunds. Deposits will be refunded only if all campsites are full during the dates reserved for your reservation minus a $25 service fee. NO dump station. **Please keep in mind you are to 'plug in' for electricity ONLY at the site you are renting.
*We have a small campground and DAY VISITORS are not allowed due to space
Pets Allowed:
As dog lovers, we welcome quiet, well-behaved dogs. Noisy dogs and dogs with antisocial behavior are not welcome.
Our Pet Fee applies to all dogs and our policy is as follows:
Please help Moose Track Adventures ensure that the experience for you, your pet and our other guests is harmless and pleasant – this would mean no excessive barking or jumping on guests
Pets' vaccinations should be up-to-date and current, and is free of ticks and fleas.
Pets are to be well socialized and gentle with no vicious tendencies.
Pets should be under their owner's care at all times – not be left unattended in your rv/trailer/tent/vehicle or on the grounds (if you go somewhere in your car or boat, they must go with you)
Pets must be kept on a leash at all times when in public spaces and outside.
Owner will clean up after their pet and dispose of any waste in a trash receptacle.
Pets are not allowed in beach area.
Owner assumes all financial responsibility for any damage that occurs due to pet.
If these policies are not followed, you will be asked to leave, no refunds on cabin/equipment rental.
Pet Fee: Campground: $10.00 per night/dog – max of 1 dog per site
FYI – Our female golden retrievers Maggie (12 years old) and Sadie (born end of July 2014) have free roam of our property
*Each campsite has a fire ring – we sell bundles of firewood at the lodge (gathering downed wood or cutting live trees on our property is not allowed!)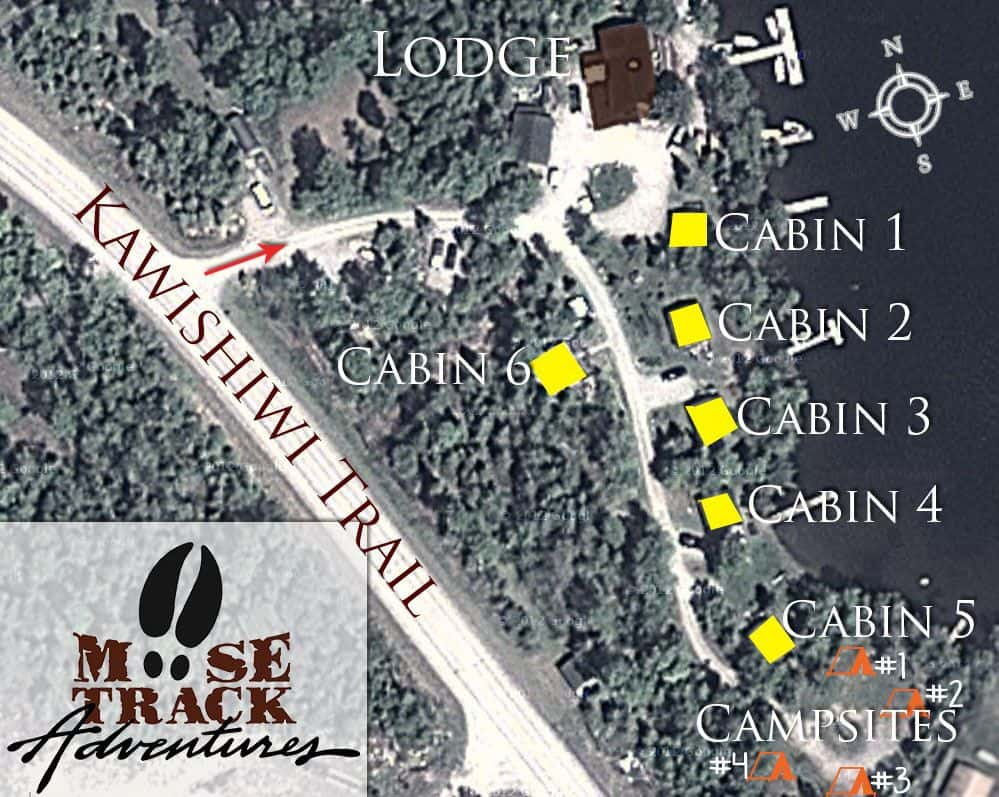 Lakeside Campground Near Tower; Lakeside Campground Near Babbitt; Lakeside Campground Near Virginia MN; Lakeside Campground Near Cook; Lakeside Campground Near Lake Vermilion; Lakeside Campground Near Eveleth; Lakeside Campground Near Orr; Lakeside Campground Near Isabella MN